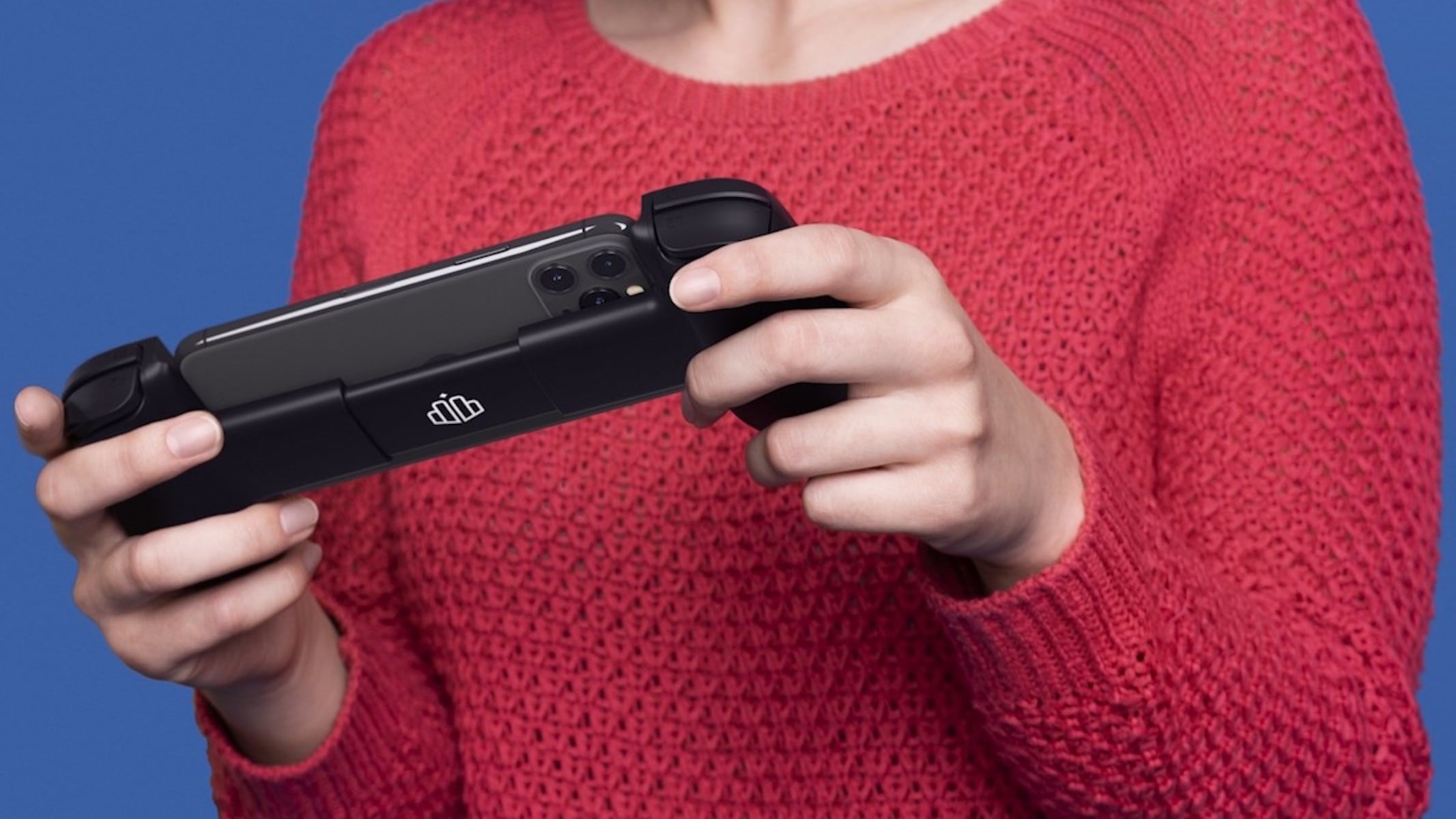 Many great, innovative product designs come out in November. For a good reason: it's right before the holidays when everyone is looking for unique ideas and cutting-edge tech. Luckily, we've seen some really cool new tech and gadgets come out this month.
Related: Apple Silicon Macs—should you buy the new Macs with the M1 chip?
You could go for a smart coffee maker that brews pour overs, drip coffee, and French presses in one beautiful device. And gamers will want to check out this iPhone controller that transforms your iPhone into a portable game console. Have a look at this list to see some of our favorite finds of the month.
Backbone One iPhone Controller
The Backbone One iPhone Controller is a gaming device that turns your phone into a game console. It displays games clearly and plays all new titles in the app store. The app lets you create parties and voice chat with friends.
JUNG YU JUNG Zero
Smart Sterilizer
The JUNG YU JUNG Zero Smart Sterilizer is the first item on our roundup of cool new tech and gadgets. It's a multiuse sterilizer that disinfects your hands and your phone. Its modern design looks great on any wall.
Samsung Galaxy Tab Active3
Smart Tablet
The Samsung Galaxy Tab Active3 Smart Tablet is designed to be used in rugged work environments like hospitals and construction sites. It's water and dustproof, and you can even operate it while wearing gloves.
Turtle Beach Stealth 600 Gen 2 Headset
Xbox Gaming Headphones
The Turtle Beach Stealth 600 Gen 2 Headset Xbox Gaming Headphones have a cool design and all the cushioning you need for hours of play on Xbox One and Xbox Series X. Its foam is spectacles-friendly, and the audio features Windows Sonic technology for immersive sound.
Foldable S2
Folding 3D Printer
The Foldable S2 Folding 3D Printer is another of our favorite cool new tech and gadgets this November. This portable 3D printer lets you create your ideas anywhere and has a simple one-step setup.
Link Modular Keyboard
The Link Modular Keyboard helps keep your workspace tidy. It boasts a sleek look with all the modules you need to keep your workday flowing. What's more, the wireless connection supports a clutter-free desk.
KEF LS50 Wireless II Hi-Fi Speaker
The KEF LS50 Wireless II Hi-Fi Speaker is another excellent item on this roundup of cool new tech and gadgets. This speaker has a beautiful design and uses Metamaterial Absorption technology, which keeps your sound clear.
Apple Mac mini with M1
The Apple Mac mini with M1 gives you a Mac desktop in a small form along with the new M1 chip. The chip delivers outstanding performance and improved connectivity. It's a great computer for work at home, the office, or the studio.
Zmirror All-in-One Smart Mirror
The Zmirror All-in-One Smart Mirror is another excellent product on our list of cool new tech and gadgets. It's a mirror that acts as a personal assistant. It boasts Harman Kardon speakers and works with Alexa to tell you the weather, search YouTube, read Kindle books, and more.
Scenes One Wi-Fi HaLow Security Camera
The Scenes One Wi-Fi HaLow Security Camera features Skyline technology that goes through the walls to give you a 1,000-foot range. With its gorgeous matte white material and rose metal details, this is one security camera you'll be happy to set up around your house.
DJI Pocket 2 Tiny Stabilizing Camera
The DJI Pocket 2 Tiny Stabilizing Camera lets you capture single-handed photos and videos with a camera that fits in your pocket. It features a three-axis stabilized camera and ActiveTrack 3.0 technology.
Freewrite Traveler

Writing Device

The Freewrite Traveler Writing Device is another unique item on this list of cool new tech and gadgets. It helps you focus on your work because it blocks access to your browser, email, and notifications.
Nanoleaf Essentials Smart Lighting

Basics

The Nanoleaf Essentials Smart Lighting Basics provides vibrant lighting colors throughout your home and uses Thread technology, an improvement over Bluetooth. Use these lights to set the atmosphere all day long.
AfterShokz OpenComm Bone-Conduction Headset
The AfterShokz OpenComm Bone-Conduction Headset is on our November roundup of cool new gadgets and accessories because it's an open-ear headset that comes with a DSP noise-canceling boom microphone to block out background noise. It also gives you 16 hours of talk time.
GOAT STORY GINA

Smart Coffee Instrument

The GOAT STORY GINA Smart Coffee Instrument lets you prepare your coffee in three ways: pour over, drip, and French press. It even comes with a built-in scale and an app that shows you your brewing history.

Did any of these cool new tech and gadgets strike your fancy? Let us know which ones in the comments.

Want more tech news, reviews, and guides from Gadget Flow? Follow us on Google News, Feedly, and Flipboard. If you use Flipboard, you should definitely check out our Curated Stories. We publish three new stories every day, so make sure to follow us to stay updated!